Browell Bellhousing & Custom Machine in Lafayette, Indiana have partnered to offer aftermarket V-6 engine blocks and cylinder heads. The blocks area a replacement for the GM V-6 Bowtie Block, P/N 10134388.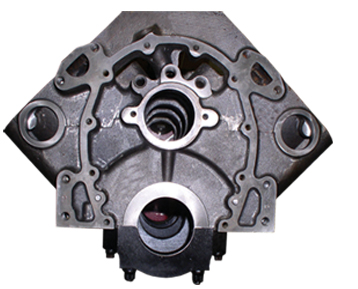 Engine Block Features




4.000" - 4.200" Bore




Up to 60mm Camshaft




9.000" - 8.500" Deck Height




Billet Splayed Maincaps




.391" Higher Cam Location




NHRA Approved
The cylinder head casting is an NHRA-approved replacement for the GM V-6 Splayed Valve casting, P/N 10134394.
The casting is manufactured from select material and is casted without guide bores. It features more material in problem areas, resulting in less leaks.
Blocks can be purchased for $3,500.00 each and a set of heads can be bought for $2,100.00.
Call for current pricing and availability before placing order: 765-447-2292.